In today's digital age, automation is key to running a business efficiently and smoothly. Two platforms, Zapier and Make, have become major players in process automation. But what exactly do they offer and how can they help your business? We bring you a deeper look at how you can use these platforms to maximize your business.
Zapier: Automation without coding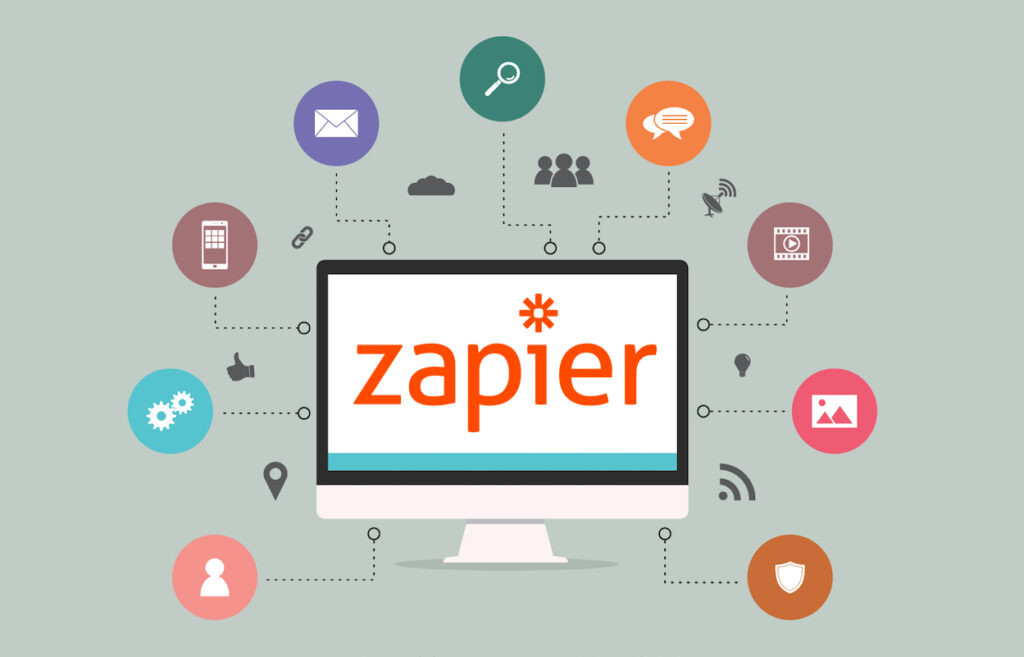 Zapier is a platform that allows you to connect more than 3,000 applications without the need for coding. You can create automated workflows that connect different apps and services together to save you time and increase productivity.
Key Features Zapier:
Intuitive drag-and-drop interface.
Wide range of integrated applications.
Ability to create complex automations with multiple steps.
Use of Zapier:
Zapier can automate a variety of tasks, from simple notifications to complex workflows. For example, you can automatically add new contacts from email campaigns to your CRM or sync tasks between different project management apps.
Make (formerly Integromat): more than just no-code automation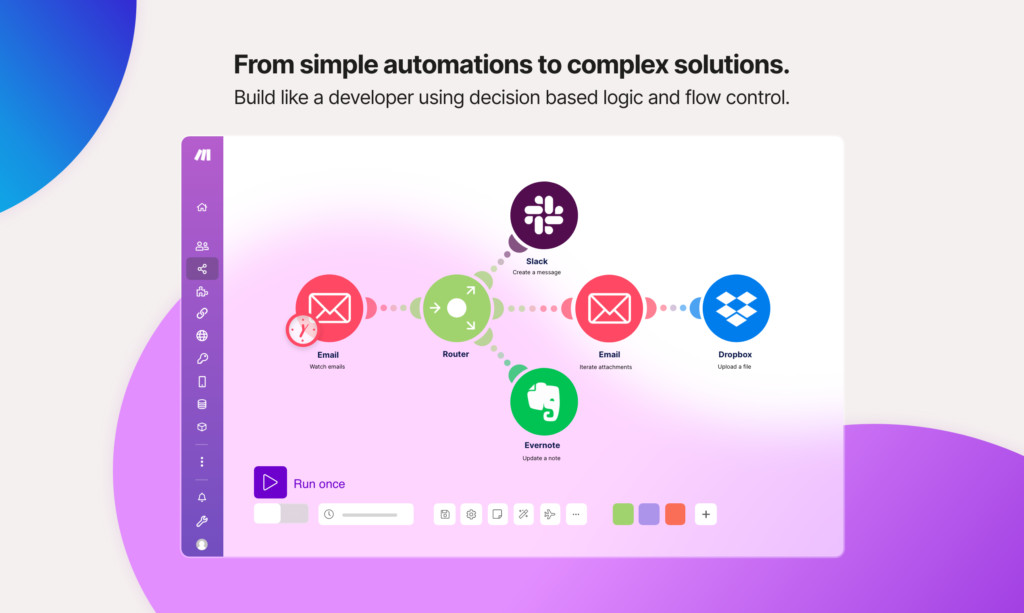 Make is a visual platform that allows you to create and automate tasks, workflows and even entire systems. Unlike traditional no-code platforms like Zapier, Make is more intuitive and flexible.
Key Features Make:
Visual tools for creating complex automations.
Possibility to replace some traditional tools such as Zapier.
A wide range of templates for a quick start.
Use of Make:
Make is ideal for creating more complex automations that require multiple steps and integrations. For example, you can automate the entire order process from order receipt to invoice shipment.
General benefits of automation with Zapier and Make
Saving time: automating routine tasks can save you hours of work per week.
Increased productivity: less manual work means fewer mistakes and faster task completion.
Integration: Both tools offer a wide range of integrations, meaning you can connect almost any app or service you use.
Flexibility: From simple procedures to complex workflows, you can create automations to suit your needs.
Take advantage of these powerful tools for process automation. By automating and connecting the different applications you use, you can greatly increase the efficiency of your business. The key is to understand your specific needs.
Want to learn more about process automation and how it can help your business? In Plexima we can automate many processes tailored to your needs. Taking your business to the next level.