EXCLUSIVE PARTNER OF CREATIO
Complete customer overview, effective lead management, more sales, clear analytics and evaluation.
Get a complete overview of your customer, effective lead or order management, clear analytics and more sales.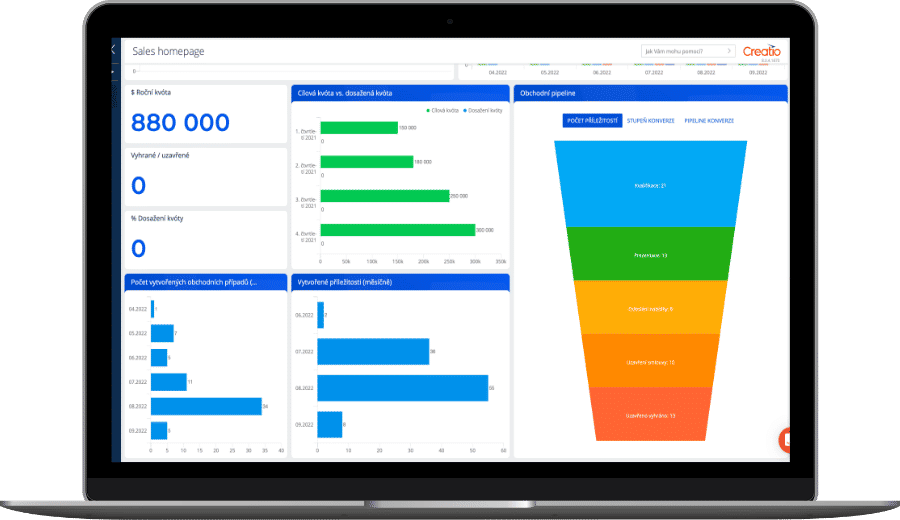 Creatio transforms chaos into order and order
Effective management of your marketing
Automatic collection of incoming leads into one system.
Overview of the lead flow through your sales funnel.
Přehledné grafy a nástěnky pro analyzování efektivity vašeho online marketingu.
Convenient and consistent record keeping for your business
Faster deal closing with defined processes.
Automate the routine activities of your sales department.
Control the entire business process and monitor results in real time.
Timely and more personal customer care
Increase your customer loyalty through timely and fast response.
Managing customer requirements and automating them through system processes.
A more personal approach to your customers, with quality information in one place.
Who is the solution suitable for?
What the complex Creatio system can do
Complete customer overview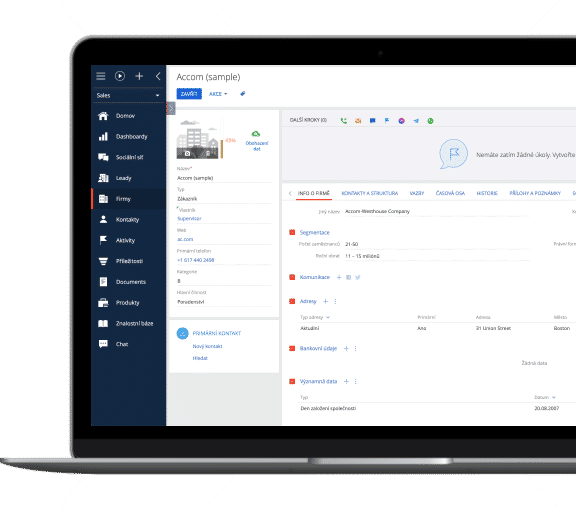 Complete customer overview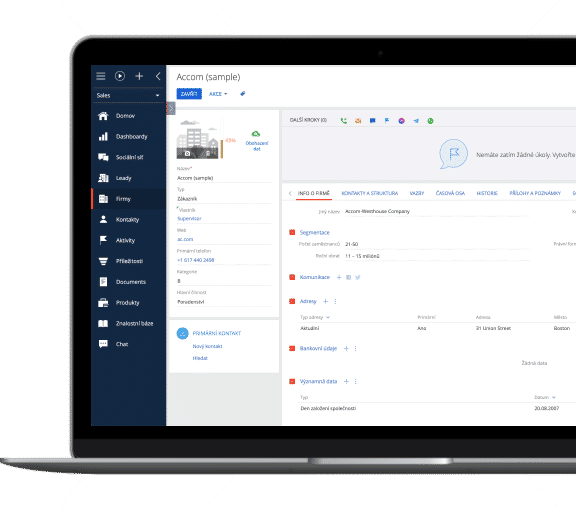 Do you like the CRM/ERP system Creatio? Would you like to learn more about it?
We will prepare a demo access or show you how you can use it.
Creatio CRM/ERP system award

"It's the third year in a row that Creatio has been recognized as a Leader by Gartner for our sales force automation offering. We are inspired to see that the versatility and agility of our platform allows sales teams from various industries globally close deals easier and faster thanks to enabling accelerated workflow automation with no-code tools and composable approach to sales application development" 
said Katherine Kostereva, Founder and CEO of Creatio.
Selected references of Creatio implementations
Take a look at selected project examples.

As part of a large-scale project to automate and optimise banking processes, OTP Bank has put Creatio at the heart of its business development strategy. The combination of Creatio's turnkey solution, extensive customisation features and broad integration options enabled OTP Bank to make Creatio a universal tool for any industry-specific requirement.

Connecting all the main processes of the company, including the sales agenda, commission calculation and accounting into one system. The implementation was preceded by a process audit and technical analysis.

QTI wanted to deepen its existing customer relationships and improve internal communications by unifying its four lines of business. So it was looking for CRM software that was easy to use, easy to modify when needed, and offered an integrated marketing module.

Česká podnikatelská aliance, s.r.o.
Analysis and optimization of processes, complex system for managing communication with alliance members, management of networking meetings. Billing and contract management is a natural part of the system.
What we have implemented:

Customer management was first implemented in Creatio, then the system was expanded to include full-fledged customer communication management (CRM), offer creation and document management. Finally, an agenda was added for convenient managerial management of the company.

ESTCOM CZ - oxidová keramika a.s.
The leading Czech company providing custom ceramics production solved the replacement of the paper process consisting in maintaining an overview of the inventory of orders and their implementation status. Thanks to Creatio CRM, the process management within the company was digitized and thus significantly accelerated and streamlined the main processes.

The range and quality of services provided by Artech ranks it among the leading project organizations in the field of building design, preparation of investment plans, documentation and other engineering activities. Thanks to the Plexima team and the Creatio system, we have managed to improve the management of project orders, project documentation and other processes related to Artech's activities.

Over time, Creatio CRM has become a key system at Blue Technology for managing not only the business and customer relationship management (CRM), but eventually for managing the core processes of the entire IT company (ERP). Without Creatio CRM, Blue Technology can no longer imagine managing enquiries, customers, sales, fulfilment, repeat business and service.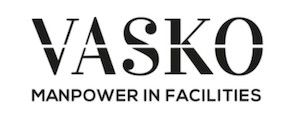 L&R VASKO Service s. r. o.
The services of Plexima and the Creatio CRM system are used by commercial and manufacturing companies as well as companies offering cleaning services for companies and building managers, such as L&R VASKO Service.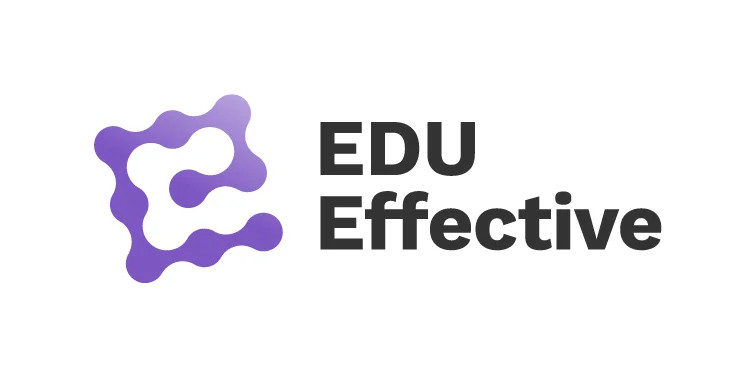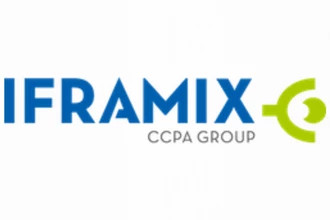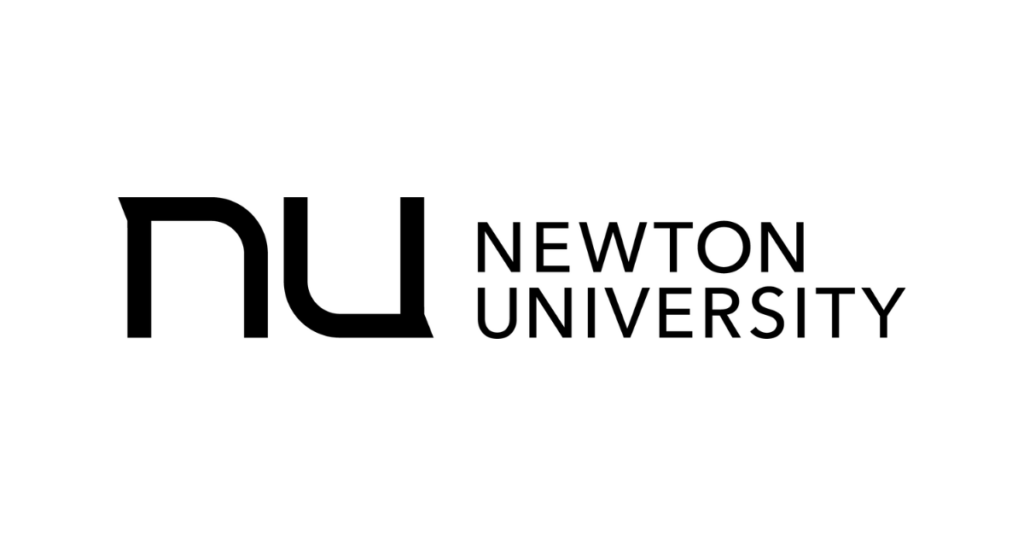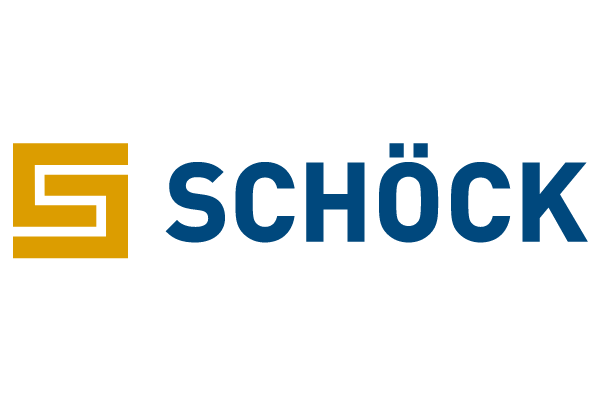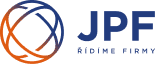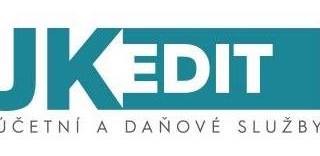 One platform to automate workflows and no code CRM with a maximum degree of freedom
Selected references of implementations
Take a look at selected project examples.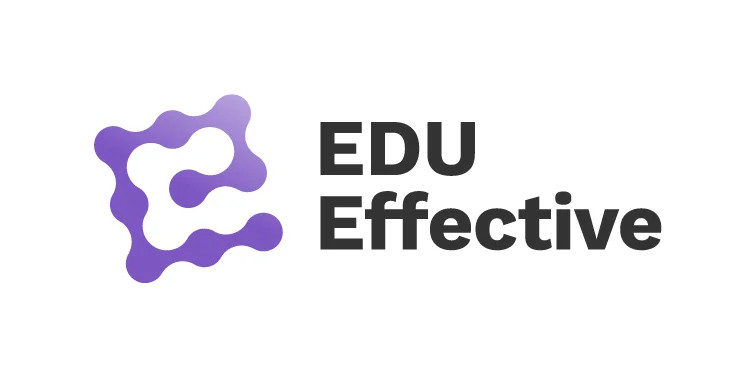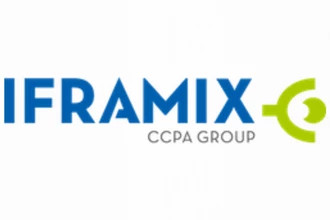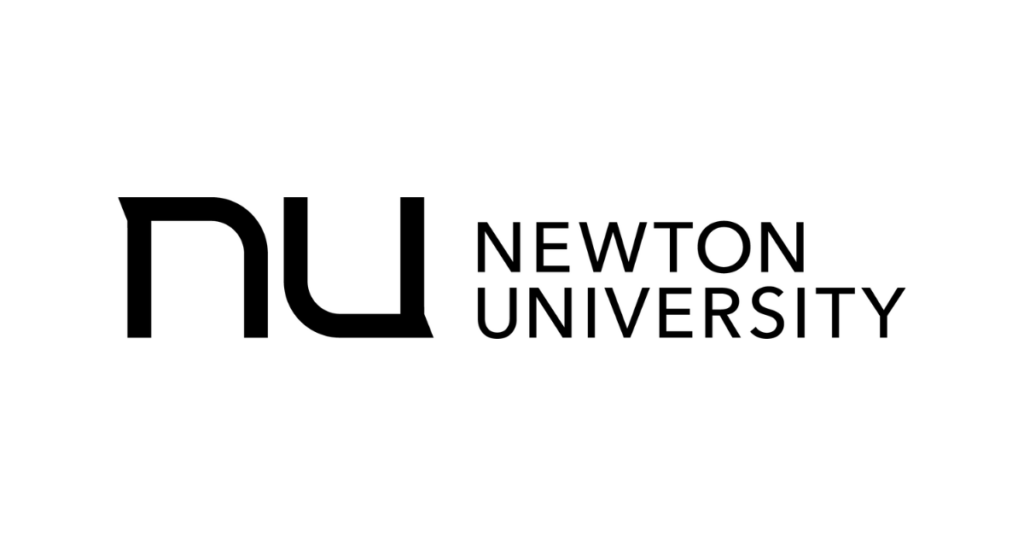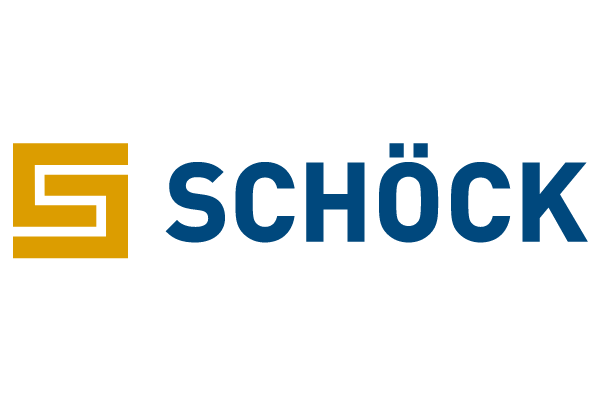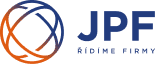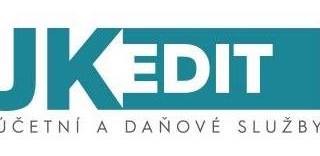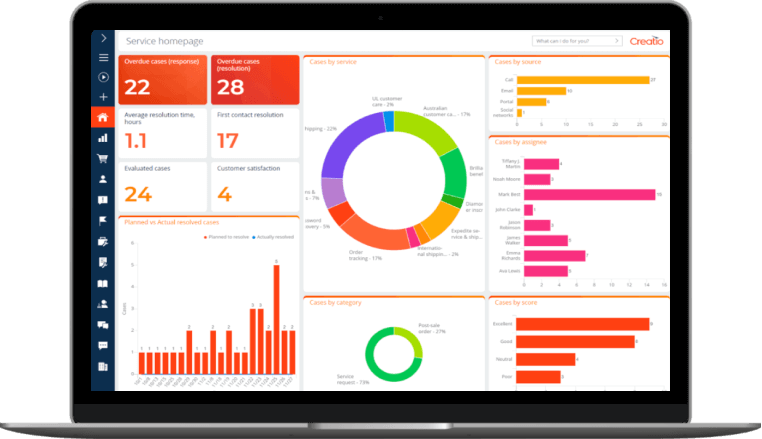 Are you interested in Creatio?
Great! Let's take a closer look. You can explore it using the demo approach, or we'll show you the capabilities and features during a demonstration. This is all free.